More fabulous Family All-Inclusive Resorts. They just make me want to book a trip, pack up the fam and go! Remember I said that I had stayed at a few well, in addition to
Rocking Horse Ranch
I have been to our next Pocono place.
~
Woodloch Resort in Hawley, Pennsylvania
~ Woodloch truly has it all, including a dedicated staff ready to go out of their way to ensure your vacation is perfectly suited to your own unique needs. From the moment you arrive, you can't help but feel Woodloch's warm hospitality and dedication to excellence. Woodloch gives that extra something, a spirit of warmth and togetherness, that follows guests home. With it's many options for accommodations, our family used to stay in
Woodloch Springs Guest Homes
. Woodloch has been the recipient of many awards over the years for being an outstanding Family All-Inclusive. Now with
The Lodge at Woodloch
winner of AAA Four Diamond Award, this destination spa is a great mix of lavish accommodations and gourmet cuisine to compliment the luxurious spa.
~
Earthshine Mountain Lodge in Lake Toxaway, North Carolina
~ Earthshine is unique in that they believe that a family that vacations together should actually spend that time together as a family, without the Techno-distractions of our everyday life. With so many activities and chances to reconnect as a family it is no wonder families return year after year.
~
Nemacolin Woodlands Resort in Farmington, Pennsylvania
~ At this resort they don't call fun things to do activities they call them "Life Experiences". They are things you may have always wanted to try but just haven't had the chance or the time or the access to do these "experiences". Nemacolin has received not only the AAA Five Diamond Award but also the prestigious Forbes Five Star Award as well! Their range of accommodations is so vast it boggles my mind, from the grand
Chateau Lafayette
to the
Lodge
to
town homes
to
luxury homes
to
Falling Rock
, a hotel with 24 hr butler service and even
Maggie Valley
an RV park! Mystic Rock golf course was recently awarded one of "America's 100 Greatest Public Golf Courses" by Golf Digest magazine. Activities, oops I mean experiences are MANY including
The Wildside
an entertainment emporium complete with an arcade, indoor climbing wall and a BOWLING ALLEY! Fly fishing, skeet shooting, archery, ropes course, zip lines, off-road jeep excursions, mountain biking, paintball and even a wildlife safari for the adventurous at heart! Yet another place for Chris and I to take the kids, maybe I should stop blogging our to do one day list grows by the minute.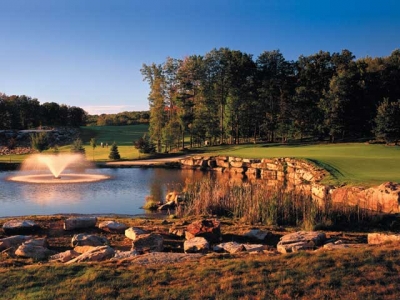 Enjoy ALL the ALL-Inclusives have to offer!
On a small side note there were a few All-Inclusives I ran across that didn't not get favorable reviews and thus I didn't include them in these posts. I only write this to forewarn you before booking anywhere always check out reviews to see what you are getting your self into.